---
---
From the moment they opened their doors in 1988, The Bay Bar and Grille has stuck by their belief that quality should be woven into all that they do. It's a virtue that can be found in every corner of the business. From their focus on curating fresh goods from local farmers to their house-made ingredients, this Bozeman restaurant goes to great lengths to orchestrate the perfect dining experience. And it's this dedication to quality that's kept customers coming back for over two decades.
The Bay's commitment to a superior dining experience spans much further than what goes into each entrée. Frequent trips to some of the nation's most booming cities keep their finger on the pulse of the latest industry trends. This allows them to bring an unparalleled culinary experience to the people of Bozeman without sacrificing all the perks of eating local.
The care that starts at the center of The Bay and spills outward is most readily evident in one particular area of the restaurant—The Bay Bar and Grille staff. Unlike most eateries, you won't see a new server or bartender every time you sit down for a meal. Simply put, those who work at the Bay stay. They stay because being a part of the Bay staff means being part of the family. And it makes for an atmosphere thick with a relaxed kind of contentment that customers can't help but catch.
---
---
---
Kurt Shull is the effortless personification of all the things you love about Montana. He's a hard-working, quality-driven man with a peaceful kind of quiet to him. Nearly three decades from when he first opened the doors to his Bozeman restaurant, The Bay Bar and Grille, Kurt still gets out of bed every day with the same mission in mind—to create a quality culinary experience that satisfies his customers.
That's what it's all about for the longtime owner. He's gone above and beyond to make sure that every aspect of his business is rooted in the kind of quality that makes for an outstanding experience. And for Kurt, "It all starts in the back." From making sure his staff is happy to bringing as many local goods into his kitchen as possible, Kurt puts an exceptional level of care into the customer's meal before it's even on the table.
As for those local ingredients, they'll find themselves divvied into an array of menu items that give the Bozeman restaurant one of the most unique menus in town. For Kurt, determining what items end up on his menu is a combination of creativity and steadfast loyalty. He isn't afraid to try something new that pushes the boundaries of Montana cuisine, but will always listen to his customers. He keeps his ear to the ground about they like best, and they keep coming back year after year.
With nearly three decades of ownership under his belt, Kurt's passion for what he does still burns bright and is evident in his ever-growing business ventures. Since opening the Bozeman restaurant, Kurt has gone on to start a sister restaurant in Helena, along with a beverage catering service led by his son, Taylor.
---
OUR TEAM
---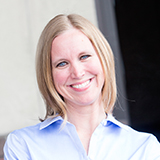 Valerie Flammang
General Manager
since 2006
---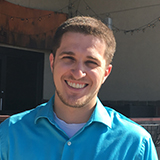 Taylor Shull
Beverage Caterer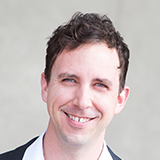 Mike Stone
Bar Manager
since 2008
---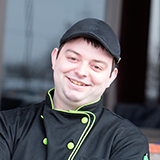 Josh Porter
Sous Chef
since 2013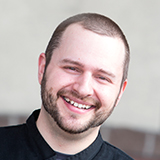 Eric Hellickson
Executive Chef
since 2004
---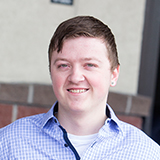 Justin Waldo
Assistant General Manager
since 2014
---
---
---
---
 Full Service Casino
Hours
Weekdays and Saturday open 9:30am – Midnight
Sunday open 9:15am – 10:00pm
Daily Promotions and Cash Drawings
Serving Full Menu
---
---
---